We all Uses Smart Phones in our daily life, where we need to charge it on regular basis depending upon the Battery capacity of the Phone.
There are 2 types of Charger available in Market 1) Pin Charger & 2) Port Charger.
Pin Chargers are getting out from Market day per day as it connects directly to the charging plug through pins and then charge the Mobile phone through in built wire, which is bulky.
Port Chargers are same as Pin charger but with small modification, that its wire is not inbuilt and can be disconnect any time, and here the phone charges through wire which is connected to in built USB Port in Charger body, which is plugged in socket through Pins.
Here, we will talk about some Port Chargers, which are easy to use and with Maximum level of Safety.
9 Best Port Charger for Home & Office Use
1. Portronics UFO 6 Ports 8A Home Charging Station
The Portronics UFO Home Charger is the perfect solution to charge your gadgets and devices conveniently from a single standard AC outlet.
This USB HUB is beautifully designed with high care and look like an UFO, which will be increasing in your home decoration too.
This Charging devise is very much attractive in look and it can be placed anywhere near to the power supply accordingly.
It has different 8 USB Ports which can charge your any device with High Speed.
However, If you have type C port device you can take a help of Type C cable to charge it.
6 Ports 8A Charging Station. Perfect solution to instantly convert any standard AC outlet to multiple USB Charging Ports. Charges up to six 5V devices simultaneously and all in all.
Smart charger that intelligently divides the charge amongst devices plugged-in. Provides efficient charge a when all ports are in use. Perfect for homes and offices. Saves precious outlet space by providing one convenient location to charge.
It can charge all devices at a time, as it has inbuilt safety against Over Voltage, Over current and Short Circuit.
Another Key point of this charge is that, It has an LED indication on each charging station to inform you about the charging ON / OFF status from a distance too.
---
2. Belkin BOOSTCHARGE Dual USB-C PD GAN Wall Charger
This Charging device is specially designed for Users who want All in one charger which can charge Apple Brands as well other Android phones and Laptops.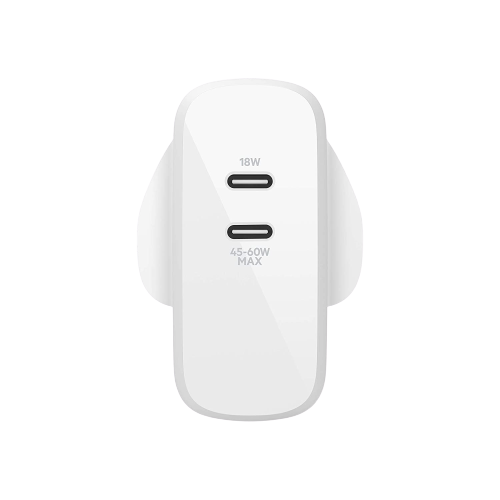 You can Charge Your Laptop, tablet or Android Phone with 45-60W Port and at the same time you can charge your iPhone or Mac book with 18W Port.
You can Charge Your Laptop, tablet or Android Phone with 45-60W Port and at the same time you can charge your iPhone or Mac book with 18W Port.
It can charge your apple brand products in 2 hours and other products in 1 hour.
This device is Designed in such a way that, both Port can be used simultaneously or at a same time, without any Power share.
It can charge separately both port connected devices, without effecting its charging efficiency.
This Charger has Overcurrent and Overheat In built protection, which keeps your device safe and secure while charging.
This Charger weight is 202 gram, hence light weight enabling you to travel it easily and can be used for home and office.
---
3. Slitinto USB Port Charger Station with 8 Ports
Have you ever heard that charger has also Screen which can show the charging status to you ?
Yes, With this Device its made Possible that your can read the charging status, in place of LED Indication.
Different 8 USB Ports, which is equipped with Auto detect technology will give you highest charging speed with Energy efficiency in each Port.
It is best suitable to the large size family where everyone has different device and need of Various charging ports.
It will be your best travel companion with LCD Display & 1 Number of Type C Port out of total 8 Ports.
This device is authorized with UL Certification and in built Overheat, Overcharge, Overcurrent, Overload, Surge and Short Circuit Protection.
In short, It is very light in weight and compact which can fit in to your pocket and you can travel anywhere with it.
---
4. SooPii 6 Port 50W Smart Charging Station
This one will be one kind of Device stand while charging. with all things considered.
It is designed in such a way that, it can carry 6 Devices at at time and charge all together.
If you have not 6 Device, don't worry, it has baffle plates in each slot which can be removed easily and you can use this Charging Station as per your requirement.
With 6 USB Port you can charge any device with very easily and in Lowest charging time.
The Station comes with 6 USB Cables, so you do not need to pay extra money to purchase cables from Market.
USB Cables are designed in a way that, it will give very lucrative look while charging.
Indicator switch will update you whether charging is ON or not, from any of corner of your room.
It has good holding grip so you not need to worry on slipping of devices from the Charging Station.
In Summary, Each Port of this device recognize the Voltage requirement of your Connected device and adjust Voltage as per requirement, which will give you safe and fast charging experience.
---
5. OJIENT Mobile Charging Station Wall Mountable
This Design is something different from other Port Chargers.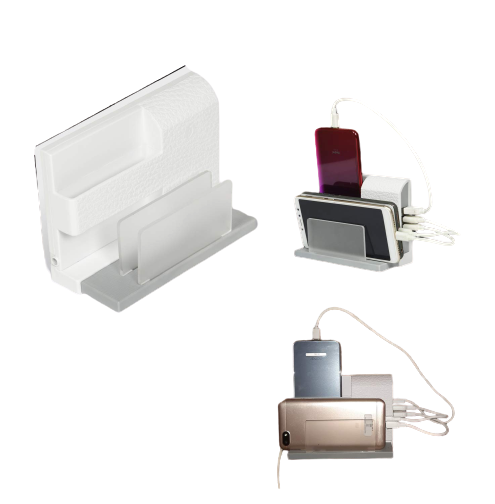 It will give you option to mount it on wall where the charging plug is near and you can put your device in side the pockets.
This Device has very tough casing, so it will sustain the total load of your all charging device all together.
Charger has 2 USB Port and 1 C Type Port, so you can charge almost all devices.
Pockets are also designed well, which will prevent direct contact of charging devices with each other.
This Device will only can be mounted on wall, hence your all devices will be away from you and preventing radiation effects on your body.
Above all, Charger comes with 3 Cables as per Port design, so no need to buy cable separately.
---
6. Imguardz 5 in 1 Charging Station
This device is designed amazingly that, you can charge all your devices, what ever it may be.
It has below facility in one unit,
Normal USB Ports
Wireless Charging Port
Earbuds Charging Point
Smart Watch Holder
with all above facilities, you can save plenty of space in your home or office.
This Charging station, has 3 USB Ports, along with charging compartments to keep place your device.
Wireless Charing Point will charge your iPhone devices.
You can get your AirPods charged with this device.
As most of your device will be placed at one station, less possibility of its misplacement or missing problems.
This Device comes with Multi protection system which will save your Equipment from
Over Charging
Over Heating
Access Voltage
Surge
Shock Circuit
This charging station has a designed 15W QI wireless charging stand, which is 1.5 times faster than standard wireless charger.
As shown above, Compatible with All wireless charging phones and airpods / airpods pro and a iWatch wireless charging Holder for iWatch1/2/3/4/5
---
7. TECLUSIVE Ldnio 4 USB Multi Ports Mobile Wall Charger
This Device has 4 USB port to charge your mobile phones at the same time.
Its intelligent chip will automatically sense the device charging requirement and charge your phones in quick time.
Socket has smart pins block which can be rotated in 360° which will provide you convenience of Space and Charging position.
It is suitable to All Apple phones as well as Android Mobiles.
Its compact design allows you travel with it anywhere and use it accordingly.
This Device has inbuilt protection system against Over charge and Heating.
Charger is to be plugged in to electric socket of wall, hence no any external batteries are required.
---
8. RAVPower 4 Port Charger – RP-PC026
With 4 Separate Charging Ports, you can charge your all devices, whether Android phone, Tablet, Power Bank etc.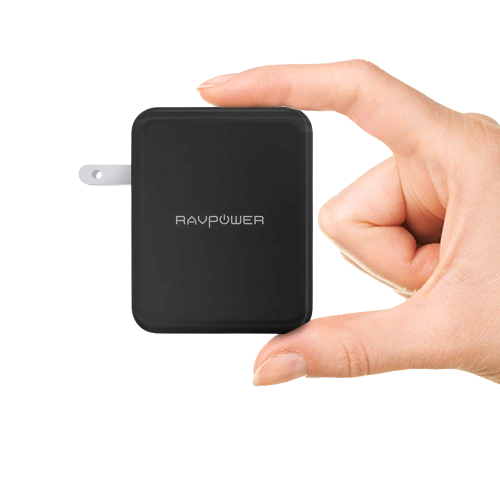 It has iSmart 2.0 technology which detects your device charging current requirement and adjust the output accordingly which will provide you the best min charging time with full efficiency.
The charger has retractable plug, which will provide you an extra charging experience, and safety of pins, ultimately long life of charger.
This device is approved by TÜV Rheinland, which provides you ultimate safety.
It has protection system against Overheating, Overcharging & Short – Circuit.
In conclusion, Very light in weight so you can take it with anywhere while travelling.
---
9. Tessco BC-208 USB Fast Wall Charger
This Charges has used the technology at its best by providing all the solution at one Charging Station.
3 USB Charging Ports, which will cover your all device charging requirement.
Automatic Voltage Adjustment protects the devices from a sudden surge in the temperature by controlling the input current at the same time.
It has Night LED Light which will indicate the charging status whether Off/On from the distance too and even more.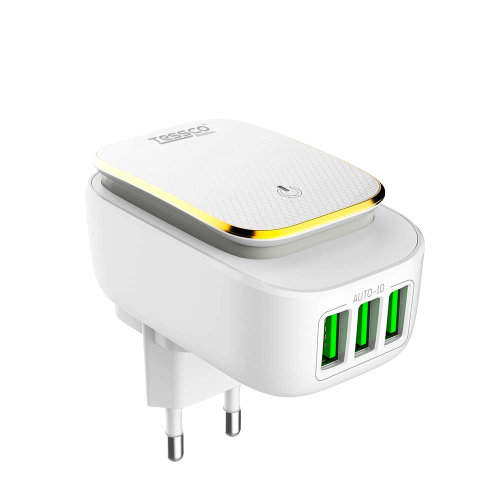 It has auto sensing charging technology which identify the Charging requirement and issue optimal current, which will provide you the less charging time.
Colour combination gives a premium look to it, along with Power Indication Symbol.
With convertible plug, you will have an option to remove pins from Charger and keep it in compact space too.
This option allows you to travel too with it, and without any thinking of space constraint in your mind.
By all means the ergonomic design will prevent you from any damage which occurs due to sharp corners, the corners with Radius looks good too on this device.
---
For More Product review,
Please Click here and if you do not find product you want to review, please Contact us
This was a review, update and feedback on various kind of Port Charges in brief, if you like it, please share your valuable inputs in the below comment section.